Post by Soldado de Juguete on Aug 22, 2012 23:39:13 GMT -5
Full Tracklisting

1. "Oops!... I Did It Again"
2. "Stronger"
3. "Don't Go Knockin' on My Door"
4. "(I Can't Get No) Satisfaction"
5. "Don't Let Me Be the Last to Know"
6. "What U See (Is What U Get)"
7. "Lucky"
8. "One Kiss from You"
9. "Where Are You Now"
10. "Can't Make You Love Me"
11. "When Your Eyes Say It"
12. "Dear Diary"
13. "Girl in the Mirror"
14. "You Got It All"
15. "Heart"
16. "Walk on By"
Oops!...I Did It Again is the second studio album by American pop singer Britney Spears. The album was released on May 16, 2000 by Jive Records. The album became a commercial success after debuting at top position on the U.S. Billboard 200 selling over 1,319,193 units during its first week. This feat broke the previous SoundScan record for the highest album sales in its debut week by any solo artist. The album also reached number one in thirteen other countries while peaking inside the top five positions in Australia, Finland, Japan, New Zealand and the United Kingdom. It was also her second album to receive a diamond certification from the Recording Industry Association of America (RIAA).
The album produced three worldwide hits. Its lead single "Oops!...I Did It Again"; became an international hit reaching number one in Australia, Canada, United Kingdom and Nine other countries while peaking in the top five positions in six other countries. Its second single "Lucky" reached number one in five countries while "Stronger" (Its third single) became the highest selling single of the album in the United States. "Stronger" received a Gold certification in the United States and three other countries.
This album it's so amazing! I can't believe it was released 12 years ago!
We all know that it was really successful and it broke so many records ...
Here is some information (thanks to slw84)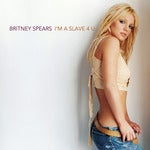 OIDIA-
highest first week sales 1.347 million (2.4M WW #7 all time), youngest artist to have back to back diamond albums. #5 top selling album of the decade WW. #66 all time top selling albums WW. OIDIA, Lucky and Born to make u happy #3, #14 and #21 song of the year WW
...
I love Oops!... (single). It is one of my favorite songs from her, and my mom loves it!!!!
I really don't like "Lucky" that much, but my sister loves it, and she hates Brit so... LOL
"Stronger" and "Don't Let Me Be The Last To know" are really great singles!! When I saw her last year singing the latter was amazing

MY favorite video from this era is "Stronger"... she looks so beautiful! and I like the effect in her eyes

I also love: Heart, Girl In The Mirror & One Kiss From You (it should have been a single!)
Now it's your turn, let me know what you think of it