Post by ★Disco★ on Dec 30, 2017 15:30:37 GMT -5
I am announcing it now since January will be a busier time for me at work as it's the end of our calendar year (we work on a Feb to Jan system) and there are lots of other rankdowns having their reveals during that time.
This is a concept I have been wanting to do for a while so here it is. It's a handful of songs taken from my workplace playlist. This first set is just 35 songs. 25 was too few and 40 was just too much. So it's going to be 35. All versions featured are either the album versions or originals. If a particular remix or alternate version not in the playlist influences your ranking of it, you may rank it based on that version.
All submissions are due to me via PM by March 3
. Based on how many submissions I receive and whatnot, I am open to giving extensions as needed. Just let me know and we can come to some sort of agreement.
List of songs:
AlunaGeorge - Kaleidoscope Love
Atlas Genius - Trojans
Bag Raiders - Sunlight
Bastille - Pompeii
Blondfire - Waves
Bombay Bicycle Club - Carry Me
Broken Bells - Holding On For Life
Calvin Harris & Alesso feat. Hurts - Under Control
Capital Cities - Center Stage
Chris Malinchak - Stranger
Chromeo - Jealous (I Ain't With It)
CHVRCHES - Now Is Not The Time
Cut Copy - We Are Explorers
Dido - End Of Night
Disclosure feat. Mary J. Blige - F For You
Emeli Sande - Heaven
Faith Evans - Sunshine
Franz Ferdinand - Stand On The Horizon
Gold Fields - Thunder
Goldfrapp - Dreaming
Grimes - Oblivion
HAIM - Days Are Gone
Lorde - 400 Lux
Matt & Kim - Let's Go
NONONO - Pumpin Blood
Painted Palms - Here It Comes
Penguin Prison - Multi-Millionaire
The Presets - Promises
Purity Ring - Begin Again
Robin Schulz feat. Francesco Yates - Sugar
Roisin Murphy - Parallel Lives
Rusko - Feels So Real
Sam Sparro - Black and Gold
Vampire Weekend - Worship You
Years & Years - Real
Preference Revelator:
web.archive.org/web/20160304091555/http://www.xomnom.com/preference.html
Easily number your lists:
gillmeister-software.com/online-tools/text/numbering-lines.aspx
Spotify Playlist:
YouTube Playlist:
www.youtube.com/playlist?list=PLXqRf9NV0nvigUl4Ze_7fhQN8ctYznqmT
(let me know if any of them are geo-restricted)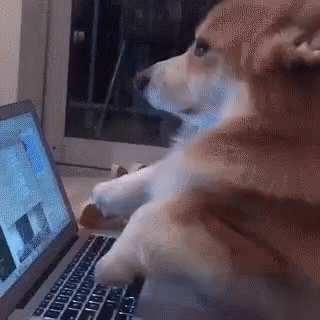 Tags
Let me know if you do not wish to be tagged. Anyone who is not tagged may participate too. I will do weekly reminders with tags every other week.