Post by Kanenrá:ke Stacey on Jun 10, 2019 8:54:42 GMT -5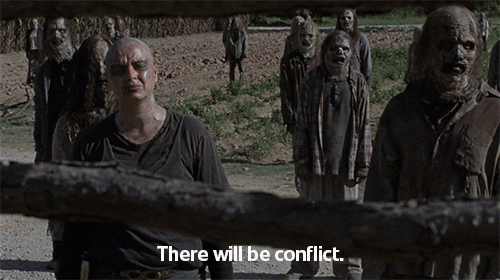 I guess I'm trying to make two points: (1) Where is the sexism? (2) Wasn't her career already sort of over after having had six singles do nothing on the charts? What caused her to suddenly blast up the charts with "Criminal" and then blast on to a Brantley Gilbert single? Why couldn't some other hard-working female have gotten on this song?
Let's address number 2 first, the singles off of her "The Project" album were the first singles off of an actual label, Stoney Creek which is part of Broken Bow Records. So "Waiting On You" was the first single that had a real strong promotional push available to it (correct me if I'm wrong, folks who watch labels and artists closer than I). She's still a new artist and is just starting to take off with fairly big label backing. To the last question of number two (some other hard-working female) there's a whole lot that goes into picking a duet partner someone that sounds good with the artist, plus there's record label politics to deal with as well, for starters.
Back to number 1, the fact a woman is getting discriminated against because of who her boyfriend is is sexism, I think. No radio station is going to care who a guy is dating, even if the guy was dating the biggest female DJ in the country genre. It might not be the boldest example of sexism displayed at country radio, but it is sexism nonetheless. 
Just for the record Lindsay did have 6 singles before "Criminal" and all were done by Stoney Creek. Now two of them were Canada only singles so "Criminal" was only her 5th single in the U.S.
Robert Estelle is Bobby Bones' real name to also clarify things. Lindsay dating him did lead to radio stations not playing her. It's not actually that big a shock that she got her first top 20 once she left him. Radio and her label seemed to like her well enough.
For
Alpha
: The whole country radio industry is sexist as in the way it functions. There are many many individuals within it that aren't and in fact I'd guess most aren't. It's the system itself, and there hasn't seemed to be a way to fix it yet. Or nobody who's in position to fix it is doing so.
Also of note, I'd love for the whole thing to be built with songs naturally just catching on but that's not how it works, and not how it ever worked. Some songs do catch in and grow that can still happen but it's never been the norm and I doubt ever will be.
ETA: oh and having followed Lindsay closely and met her a few times I'd like to defend her as a hard worker. Not to belittle any other artist but you can see the drive she has and it's one of the strongest I've seen. That is why she keeps getting chances because she's fighting for it. Don't diminish that please.