Post by Normi on Jun 14, 2017 11:23:18 GMT -5
Welcome to the ANTI rankdown!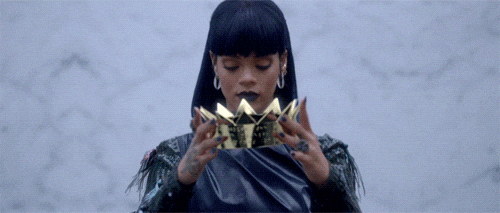 This is the first of 8 rankdowns coming in the next months in which we'll rank each and every Rihanna album to make the wait for the next one bearable.
I've used a randomizer to choose which album to do in which order.
Feel free to participate in or skip any album you want to.
Part I: ANTI

Anti is Rihanna's latest album and was surprised released in January 2016. After fans were waiting for new music in years Rihanna released 'FourFiveSeconds' in 2015. The song went on to be very successful and reached the Top 5 in the US and many countries in Europe and also went to #1 in both Australia and New Zealand. She quickly followed the song with 'Bitch Better Have My Money' which has become iconic and 'American Oxygen'. Eight months later and fans were still waiting for the album which led to many fake tracklists appearing on the internet, many of which featured a song called 'Body Milk'
. In mid-January a rumor started making it rounds: Apparently there was a new Rihanna-Drake collab called 'Work' in the… well works. The song did exist and was surprise released. After a mistake on TIDAL the album was released early and given away for free!
The album spawned Ri's 14th #1 hit and two more Top 10s. It also was her first (and only) to spawn more than one week at #1 on the albums chart. Overall it spent 33 weeks within the Top 10 and was #5 on the Year-End chart.
This album might be a bit tricky to rank 'considering' the many interludes it has. But I'm sure you can do it anyway! This is my personal favorite album of 2016 and a lot of critics also loved it! Feel free to tag any people who should do this!
The tracklist:
1. Consideration (ft. SZA)
2. James Joint
3. Kiss It Better
4. Work (ft. Drake)
5. Desperado
6. Woo
7. Needed Me
8. Yeah, I Said It
9. Same Ol' Mistakes
10. Never Ending
11. Love On The Brain
12. Higher
13. Close To You
14. Goodnight Gotham
15. Pose
16. Sex With Me
BONUS
: Rank 'FourFiveSeconds', 'Bitch Better Have My Money' and 'American Oxygen' either seperately or include them into your rankings!
So you rank 19 instead of only 16 songs!
1) If you aren't familiar with some of the tracks make sure to listen to them.
If you've always wanted to listen to it than this might be the perfect opportunity!
2) Make sure to rank ALL 16 songs! (A preference revealer could help you!)
3) Send your ranking to
Normi
!
4) The deadline is
July 10, 2017 11:59 PM EST!
5) I hope a lot of you participate !
Also: Attention! The deadline is sooner than you think because there are not a lot of songs to rank and most people participating will already know most of these! Tell me if you want me to remind you.
{Songs for the Preference Revealer}
Consideration
James Joint
Kiss It Better
Work
Desperado
Woo
Needed Me
Yeah, I Said It
Same Ol' Mistakes
Never Ending
Love On The Brain
Higher
Close To You
Goodnight Gotham
Pose
Sex With Me