Post by Normi on Sept 4, 2017 14:13:15 GMT -5
Welcome to Normusic's Underrated Pop Gems Rankdown: Dance Through The Night
!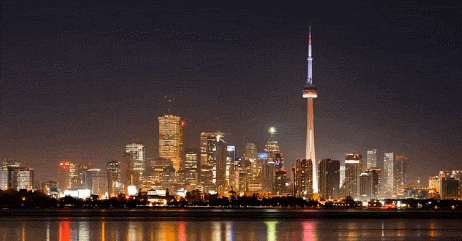 I have a list of 30 songs prepared which I consider my favorite songs of all time! That means that all of these songs are extremely important to me so it would mean the world to me, if you participated, followed along or just checked out some of my picks.


Some of these aren't underrated in the traditional meaning of being unsuccessful or unknown to the public but because few people consider them to be one of the BEST songs of all time and there are literally no people in my life that feel the same about these songs as I do.

All of these songs are from this century and most of this decade.

To get the full experience I suggest doing the following:


1. Wait until it's dark.
2. Grab headphones.
3. Go outside!


Because this is what kind of songs these are – really great songs for the night time, but not in the sense of clubbing, but in the sense of just enjoying the music and the vibe!

Some (or a lot) of these will seem depressing to you and that's because I've grown to love most of these in my depressing phases.


So once again, I hope a lot of you check this out every now and then because this is very very important to me!

Edit: Full song lists (with YouTube links).

Beneath Your Beautiful - Labrinth ft. Emeli Sandé
Born To Die - Lana Del Rey
Cannonball - Lea Michele
Chainsaw - Nick Jonas
Don't Forget – Demi Lovato
Evergreen - Broods
Falling Behind - Jena Gogo
Holding You - Ginny Blackmore & Stan Walker
Hollow - Tori Kelly
human - Christina Perri
I Hate This Part – The PussyCat Dolls
Lighthouse - G.R.L.
Little Me – Little Mix
Lonely - Benny Tipene
Marilyn Monroe - Nicki Minaj
Moments – Tove Lo
My Kind - Hillary Duff
Nightmare - Miley Cyrus
No Good In Goodbye - The Script
Once - Maren Morris
Pacify Her – Melanie Martinez
Perfume - Britney Spears
Purple – Six60
Save my Soul - JoJo
Si Yo Fuera Un Chico - Beyoncé
Sirens - Cher Lloyd
Where Is Home - Elliphant ft. Twin Shadow
Who You Are - Jessie J
Who Says - Selena Gomez & The Scene
You & I - One Direction

Rank these songs with #1 being your favorite and #30 being your least favorite.

Send you rankings to

Normi

until December 14th, 11.59 PM EST!

I know most of you will at most know a small potion of these songs, so see it as a way to find new jams, or as another 'Songs you've never heard of' rankdown just with my favorites ever.

Hopefully, a lot of you participate