Post by Normi on Sept 26, 2017 10:17:26 GMT -5
Welcome to the Good Girl Gone Bad Rankdown!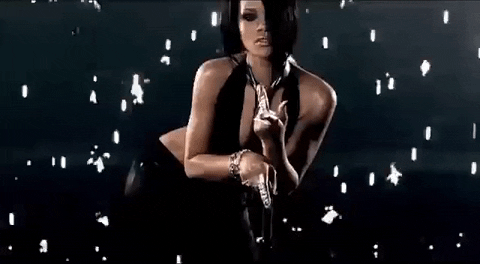 This is the third of 8 rankdowns coming in the next months in which we'll rank each and every Rihanna album to make the wait for the next one bearable.
I've used a randomizer to choose which album to do in which order.
Feel free to participate in or skip any album you want to.
Part III: Good Girl Gone Bad
'Good Girl Gone Bad' was released as Rihanna's 3rd studio album in 2007 and made her a house-hold name in the industry. The lead single 'Umbrella' spent 7 weeks at #1 on the Hot 100 while the album created two more Top 10s. In 2008 Rihanna re-released the album with two new songs which both reached #1 on the Hot 100.
It peaked at #2 on the Billdboard 200 and #7 as a re-release. It was in the Year-End list for three consecutive years! (#57 2007; #21 2008; #70 2009). In the Uk it was at #10 in 2007 and #6 in 2008!
This album is full of hit songs! Give this another listen to feel the nostalgia from this 10-year old album!
The tracklist:
1. Umbrella (ft. Jay-Z)
2. Push Up On Me
3. Don't Stop The Music
4. Breakin' Dishes
5. Shut Up And Drive
6. Hate That I Love You (ft. Ne-Yo)
7. Say It
8. Sell Me Candy
9. Lemme Get That
10. Rehab (ft. Justin Timberlake)
11. Question Existing
12. Good Girl Gone Bad
13. Cry
14. Haunted
15. Disturbia
16. Take A Bow
17. If I Never See Your Face Again (ft. Maroon 5)
1) If you aren't familiar with any of the tracks make sure to listen to them. Listening to the album is a good oppurtunity to get to know Rihanna's beginning as a superstar better.
2) Make sure to rank ALL 17 songs (a preference revealer might help)
3) Send your ranking to
Normi
!
4) The deadline is
November 9, 2017 11:59 PM EST

5) I hope a lot of you participate!
{Songs for the Preference Revealer}
Umbrella
Push Up On Me
Don't Stop The Music
Breakin' Dishes
Shut up and drive
Hate that I love you
Say It
Sell Me Candy
Lemme Get That
Rehab
Question Existing
Good Girl Gone Bad
Cry
Haunted
Disturbia
Take A Bow
If I Never See Your Face Again