Post by Unhinged on Oct 4, 2017 14:22:03 GMT -5
Michael Jackson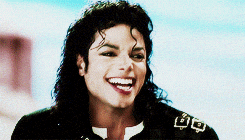 For this rankdown my plan is to start with MJ's solo launch which would be 1971's "Got To Be There" and would end with 2014's "A Place With No Name." I am not including the remixes released from 2008's Thriller 25 ("The Girl Is Mine 2008" and "Wanna Be Startin' Somethin' 2008) since those were generally trashed upon release and we have the far superior originals to rank, anyhow.
Unfortunately, this leaves out a huge chunk of his legacy as he was also a member (and arguably (?) the most integral member) of The Jackson 5/The Jacksons. I believe MJ sang lead vocals on all but a few of their singles so should those singles be included as well? If not, we're missing out on gems like "I Want You Back," "I'll Be There," "ABC," "Dancing Machine" and "Never Can Say Goodbye" to name only a few!

Therefore, anyone who wishes to submit a list of their Top 25 favorite Jackson 5/Jacksons songs may do so as well. You may also submit with this list any other MJ song on which his vocals are featured ("Why," "Somebody's Watching Me," "Eaten Alive," "Get It," demos, etc...).

The Michael Jackson Rankdown

Ease On Down The Road (w/Diana Ross)
Don't Stop 'Til You Get Enough
The Girls Is Mine (w/Paul McCartney)
Say Say Say (w/Paul McCartney)
I Just Can't Stop Loving You (w/Siedah Garrett)
Love Never Felt So Good (solo or w/Justin Timberlake)

---
1. Inverse Point system will be used (i.e. rank singles 1-60)
2. You must rank all the singles (if there's a remix you prefer, you can use that for your ranking instead, you don't have to specify whether you did)
3. PM me your rankings (this includes the additional Jackson 5/Jacksons lists)
4. Submissions will be due by December 10th