Post by lyhom on Nov 27, 2017 12:28:42 GMT -5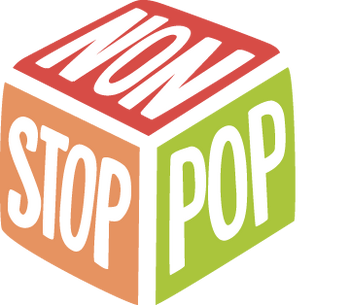 welcome to the rankdown for grand theft auto 5's
non-stop-pop fm
radio station, hosted by me, lyhom! my first rankdown (the lyhom shuffle rankdown 1.0) was actually more successful than I thought considering that it was 40 songs with a good chunk of them being quite obscure, so I think it's time to host a slightly bigger rankdown!
here's the song list (songs in red are available on the original ps3/xbox 360 versions of the game, songs in blue are exclusive to the newer ps4/xbox one/pc ports):
All Saints - "Pure Shores"
Amerie - "1 Thing"
Britney Spears - "Gimme More"
Corona - "The Rhythm of the Night"
Fergie f/ Ludacris - "Glamorous"
Hall & Oates - "Adult Education"
Jane Child - "Don't Wanna Fall In Love"
Kelly Rowland - "Work (Freemasons remix)"
Mis-Teeq - "Scandalous"
Modjo - "Lady (Hear Me Tonight)"
N-Joi - "Anthem"
Pet Shop Boys - "West End Girls"
Rihanna - "Only Girl (In The World)"
Robyn & Kleerup - "With Every Heartbeat"
Stardust - "Music Sounds Better With You"
Wham! - "Everything She Wants"
Backstreet Boys - "I Want It That Way"
Black Eyed Peas - "Meet Me Halfway"
Bobby Brown - "On Our Own"
Bronski Beat - "Smalltown Boy"
Cassie - "Me & U"
Dirty Vegas - "Days Go By"
Robert Howard & Kym Mazelle - "Wait"
Gorillaz f/ De La Soul - "Feel Good Inc."
INXS - "New Sensation"
Jamiroquai - "Alright"
Lady Gaga - "Applause"
Living In A Box - "Living In A Box"
Lorde - "Tennis Court"
M.I.A. -"Bad Girls"
M83 - "Midnight City"
Mike Posner - "Cooler Than Me"
Moloko - "The Time Is Now"
Morcheeba - "Tape Loop"
Maroon 5 f/ Christina Aguilera - "Moves Like Jagger"
Naked Eyes - "Promises, Promises"
Real Life - "Send Me An Angel '89"
Robbie Williams & Kylie Minogue - "Kids"
Simply Red - "Something Got Me Started (Hurley's House Mix)"
Sly Fox - "Let's Go All The Way"
Sneaker Pimps - "6 Underground"
Taylor Dayne - "Tell It To My Heart"
here's a spotify playlist:
and here are youtube links to the songs in that playlist that are unavailable at least for me:
Stardust - "Music Sounds Better With You"
N-Joi - "Anthem"
Sly Fox - "Let's Go All The Way"
here's
a link to the preference revealer!
here's a list of our participants!:
peacebone
★Disco★
@walker9
Red
Pale Shelter
lyhom
Willow Rinadoobee Breakfast
willapted33
crazyb
alexcuse
MoD
sergejdordij
Az Paynter
jtd Thee Stallion
Daryl the Beryl
DistrictTwelve
Juanca
for now I'm going to set the due date to be
december 18th
, however if I have to extend the date at all I'll change it to
january 1st
or even the 8th, as I understand that many people will be busy for the holidays and might not have time for this
(I'd also prefer if you number your lists when you submit them to me,
here's
a good way to do it)
tags will be in the next post