Post by Normi on Dec 13, 2017 15:50:36 GMT -5
Welcome to the Unapologetic Rankdown!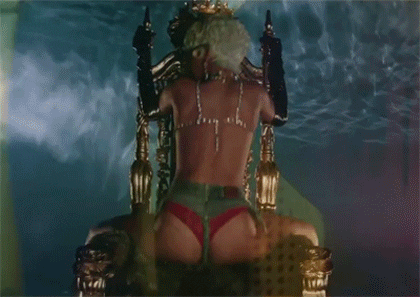 This is the fifth of 8 rankdowns coming in the next months in which we'll rank each and every Rihanna album to make the wait for the next one bearable.
I've used a randomizer to choose which album to do in which order.
Feel free to participate in or skip any album you want to.
Part V: Unapologetic
'Unapologetic' was released as Rihanna's 7th studio album in November 2012. It was a last in a long run of annual releases. After this album she took a break from music and wouldn't release another effort until 2016's 'ANTI'. The album spawned two huge hits as 'Diamonds' and 'Stay' both became essential Rihanna songs and a couple of less successful singles. The album was similar to her previous work but still headed into different directions such as EDM or deeper R&B and is one of her most diverse albums to date!
'Unapologetic' was Rihanna's first #1 album and spent 7 weeks inside the Billboard 200's Top 10 overall. It managed to be #10 on the Year End album charts of 2013!
This album is a great indicator to see in which stage Rihanna was before her break! It also shows a lot of different sides of her so checking this album out could be very interesting!
Personally I LOVE 12 out of 15 tracks and this is one of my favorite albums of hers.
The tracklist:
1. Phresh Off The Runway
2. Diamonds
3. Numb (ft. Eminem)
4. Pour It Up
5. Loveeeeeee Song (ft. Future)
6. Jump
7. Right Now (ft. David Guetta)
8. What Now
9. Stay (ft. Mikky Ekko)
10. Nobody's Business (ft. Chris Brown)
11. Love Without Tragedy/Mother Mary
12. Get It Over With
13. No Love Allowed
14. Lost In Paradise
15. Half Of Me
1) If you aren't familiar with any of the tracks make sure to listen to them.
2) Make sure to rank ALL 15 songs (a preference revealer might help)
3) Send your ranking to
Normi
!
4) The deadline is January 11, 2018 11:59 PM EST
5) I hope a lot of you participate!
{Songs For The Preference Revealeer}Phresh Off The Runway
Diamonds
Numb
Pour It Up
Loveeeeeee Song
Jump
Right Now
What Now
Stay
Nobody's Business
Love Without Tragedy/Mother Mary
Get It Over With
No Love Allowed
Lost In Paradise
Half Of Me