Post by Wackadoodle on Sept 28, 2019 13:27:21 GMT -5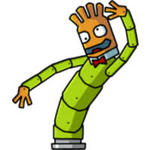 What's wrong with his voice? I think his songs are legit jams and this is no exception. I love the raspiness of his voice personally.
Eh, I didn't mind it when I enjoyed the music (i.e. "Hurricane"). I've never minded raspy voices when the music itself was good. For example, I've never minded Kid Rock or Drake White because their music has been fine. But on the past few songs I've just found Luke's voice kind of overbearing and obnoxious, probably because I also disliked the melodies. His voice has grated on my ears. If the songs were better, like this one, the vocals would be more tolerable. Tbh I'm just not a Luke Combs fan in any way, shape or form. He's just one of those cultural phenomena I'll never be able to get into. I do understand his appeal, however. In the era of populism, he's a regular, average-looking guy. He's not super fit or attractive like most rich and famous music stars, and he comes across as an ordinary person making and singing music he loves. He's relatable. I understand that and respect his shtick. I was a little off-put when I saw him attack a guy on Twitter for sharing his opinion that he didn't care for Luke Combs' music, however. It's a bad look when rich and famous stars appear so thin-skinned that they can't handle seeing a single individual who doesn't care for their product.
But, of course, everyone's entitled to their opinion and, as always, no hard feelings or disrespect intended towards anyone who enjoys it.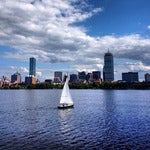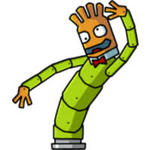 On a scale of unicorns to tennis shoes, I give this post a harmonica.
Lmao!
This will become a meme in the future.
It's something my older brother thought up. Basically, he doesn't like to use a scale of 1 - 5 because all of those numbers are positive, and thinks the implication is that any rating above zero means the song is good. The idea is that a 0 is just indifference, where as -1 and -2 are negative ratings and 1 and 2 are positive ratings. He's a super mathematical guy, lol.