Post by ry4n on Apr 2, 2020 0:41:29 GMT -5
1978: Izhar Cohen and the Alphabeta - A-Ba-Ni-Bi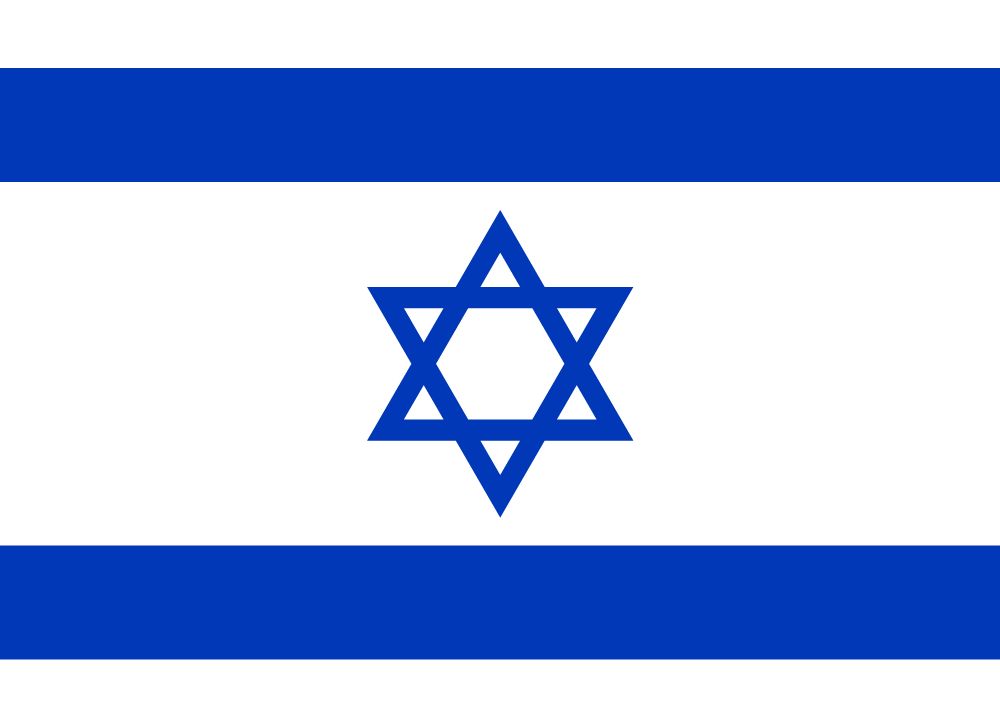 Country: Israel
Points: 157 (68.9% of highest score possible)
Language: Hebrew
Host: Paris, France
Participants: 20
Voting method: 12-point system (juries only)
{Lyrics (Hebrew)}A-ba-ni-bi o-bo-he-bev
A-ba-ni-bi o-bo-he-bev o-bo-ta-bach
A-ba-ni-bi o-bo-he-bev
A-ba-ni-bi o-bo-he-bev o-bo-ta-bach
A-ba-ni-bi o-bo-he-bev
O-bo-he-bev o-bo-ta-bach

Keshehayinu yeladim
Ahavnu besodei sodot
El mi hayinu nechmadim?
Rak ledodim uledodot

Vehabanot hamiskenot savlu
Hametukot, hen rak makot kiblu
Ve'et ma shehirgashnu be'emet
Lachashnu rak bisfat haBet

A-ba-ni-bi o-bo-he-bev
A-ba-ni-bi o-bo-he-bev o-bo-ta-bach
A-ba-ni-bi o-bo-he-bev
A-ba-ni-bi o-bo-he-bev o-bo-ta-bach

Ahava hi mila yafa
Hi tfila yafa, hi safa
Ahava hi elai tova
Hi tamid titgaber
Ubisfat ahava nedaber

A-ba-ni-bi o-bo-he-bev
A-ba-ni-bi o-bo-he-bev o-bo-ta-bach
A-ba-ni-bi o-bo-he-bev
A-ba-ni-bi o-bo-he-bev o-bo-ta-bach

Ani cholem vekam shalosh milim
Umahu ha'olam? – Shalosh milim
Veze ma she'ani margish ka'et
Mamash kmo az, bisfat haBet

A-ba-ni-bi o-bo-he-bev
A-ba-ni-bi o-bo-he-bev o-bo-ta-bach
A-ba-ni-bi o-bo-he-bev
A-ba-ni-bi o-bo-he-bev o-bo-ta-bach

A-ba-ni-bi o-bo-he-bev
A-ba-ni-bi o-bo-he-bev o-bo-ta-bach
A-ba-ni-bi o-bo-he-bev
A-ba-ni-bi o-bo-he-bev o-bo-ta-bach

A-ba-ni-bi o-bo-he-bev
A-ba-ni-bi o-bo-he-bev o-bo-ta-bach

{Lyrics (Translated)}I love
I love you
I love
I love you
I love
Love you

When we were children
We would love in secret
Who were we nice to?
Only to uncles and aunts

And the poor girls suffered
Those sweethearts, they'd just get beaten up
And what we really felt
We whispered only in the Bet language

I love
I love you
I love
I love you

Love is a beautiful word
It's a wonderous prayer, it's a language
Love is good to me
It will always overcome
And we shall speak in a language of love

I love
I love you
I love
I love you

I dream and I wake up to three words
And what is the world? – Three words
And that is how I feel now
Just like back then, in the Bet language

I love
I love you
I love
I love you

I love
I love you
I love
I love you

I love
I love you

General Overview
1978 is the '70s at its peak.
Saturday Night Fever
is the definitive moment of the disco era. But for Eurovision, the 1978 contest is a step back. There's fewer outlandish performances and a more pronounced, traditional orchestra. Seriously this orchestra overpowers many of the artists - it should complement them instead. It seems Paris aimed for a classier affair in '78. The stage design is indeed fancy. The aesthetic is like a night at the opera. Meanwhile the orchestra is situated on a giant rotating clam shell. Also, in place of postcards, artists were shown arriving and departing the stage by elevator. So this contest has neat, unique visuals.
Every contest from 1957 to 1977 had one presenter – all female. 1978 switches things up with a male/female duo, one for each official language. Denmark (after a decade-long absence) and Turkey return, bringing the number of participants to 20, the largest yet.
Honestly I find the 1978 entries largely underwhelming. There's plenty of eccentric performances and mixed gender groups (because ABBA). My top 3 are the 3 forward-thinking songs of the night (forward-thinking in Eurovision context).
The Entries
Ireland: Colm C. T. Wilkinson - Born to Sing
Ireland selects Broadway performer Colm C. T. Wilkinson. The song indeed sounds like a showtune. It's the most convincing Irish performance in years.
Norway: Jahn Teigen - Mil etter mil
Jahn basically "dicks around" for 3 minutes with odd body movements and vocal peculiarities. The juries hand him the ultimate rejection - 0 points.
Italy: Ricchi e Poveri - Questo amore
Too sluggish.
Finland: Seija Simola - Anna rakkaudelle tilaisuus
Standard female ballad.
Portugal: Gemini - Dai li dou
Breezy and carefree, but rather annoying.
France: Joël Prévost - Il y aura toujours des violons
Typical grandiose French ballad. But there's a strong melody. Arguably tedious pace though.
Spain: José Vélez - Bailemos un vals
A catchy bombastic bop.
UK: Co-Co - The Bad Old Days
The UK has their first flop since 1966, with the brightly dressed band Co-Co landing in 11th place. The song isn't bad but I find it underwhelming for reasons I can't quite articulate.
Switzerland: Carole Vinci - Vivre
Well-sung standard female ballad.
Belgium: Jean Vallée - L'amour ça fait chanter la vie
The runner-up. The overrated Belgian entry is 20 years out of date. It's the type of ballad I can't stand.
Netherlands: Harmony - t Is OK
Serviceable and sufficiently melodic.
Turkey: Nilüfer & Nazar - Sevince
Whatever. Although the costumes are interesting and the choreo is decent.
West Germany: Ireen Sheer - Feuer
Germany has a strong run of entries from 1977 to 1982. Aisde from Belgium, they're the last major country to lack a win. That determination will grow during this stretch until it finally happens. Their 1978 entry is reminiscent of a Bond theme. There's futuristic boops and chants of "fire, fire". The song IS fire.
Monaco: Caline & Olivier Toussaint - Les jardins de Monaco
Strong melody. It's about childhood innocence.
Greece: Tania Tsanaklidou - Charlie Chaplin
Greece opts for a Charlie Chaplin tribute, with Tania Tsanaklidou dressed in a suit. The song's style is reminiscent of Chaplin's time period.
Denmark: Mabel - Boom Boom
Denmark's band bangs a heart-painted drum. There's a level of sweetness to this performance.
Luxembourg: Baccara - Parlez-vous français?
Luxembourg selects disco group Baccara. They recently had two major European hits with "Yes Sir, I Can Boogie" and "Sorry, I'm a Lady". They sing in French despite being Spanish. The brazen performance features sexy whispering and plenty of choreo.
Israel: Izhar Cohen & the Alphabeta - A-Ba-Ni-Bi
WINNER (see below)
Austria: Springtime - Mrs. Caroline Robinson
Austria's soft rock band sings about a witch becoming sexier after she ditches her broomstick. Right. The "Mrs. Caroline Robinson" bit is catchy though.
Sweden: Björn Skifs - Det blir alltid värre framåt natten
A standard male piano ballad. Björn Skifs notably flubbed his lyrics, but no one noticed because it's Swedish.
The Winner
The winner is Israel! Their entries have been consistently strong since their debut, so a win was inevitable. Izhar Cohen is actually the first lead male to win since Udo Jurgens in 1966! The song, "A-Ba-Ni-Bi", is about basking in how great love feels. It's sonically current. The performance is carefree, energetic and seamless. The choreo is smooth. The brass section and the drum break complement the energy well. The instrumental pause before the chorus is effective. The slow sentimental section allows the next chorus to hit even harder. And the studio version has a nice disco vibe.
Verdict:
YASSSSS. Such a feelgood jam!
My points go to....
12 pts Izhar Cohen and the Alphabeta "A-Ba-Ni-Bi" (Israel)
10 pts Ireen Sheer "Feuer" (West Germany)
08 pts Baccara "Parlez-vous français?" (Luxembourg)
07 pts Joël Prévost "Il y aura toujours des violons" (France)
06 pts José Vélez "Bailemos un vals" (Spain)
05 pts Caline & Olivier Toussaint "Les jardins de Monaco" (Monaco)
04 pts Colm C. T. Wilkinson "Born to Sing" (Ireland)
03 pts Tania Tsanaklidou "Charlie Chaplin" (Greece)
02 pts Mabel "Boom Boom" (Denmark)
01 pts Harmony "'t Is OK" (Netherlands)
Bubblin' Under:
#11: Co-Co "The Bad Old Days" (UK)
#12: Björn Skifs "Det blir alltid värre framåt natten" (Sweden)
#13: Carole Vinci "Vivre" (Switzerland)
#14: Seija Simola "Anna rakkaudelle tilaisuus" (Finland)
#15: Nilüfer & Nazar "Sevince" (Turkey)
Nah:
#16: Springtime "Mrs. Caroline Robinson" (Austria)
#17: Gemini "Dai li dou" (Portugal)
#18: Jean Vallée "L'amour ça fait chanter la vie" (Belgium)
#19: Ricchi e Poveri "Questo amore" (Italy)
#20: Jahn Teigen "Mil etter mil" (Norway)
Leo ✔
𝐒 𝐨 𝐮 𝐧 𝐝 𝐜 𝐥 🕤 𝐜 𝐤
born
fearlessarrow
kimberly
Mylo13 💜
Future Captain