Post by Adrian C. 🍓 on May 14, 2020 17:04:01 GMT -5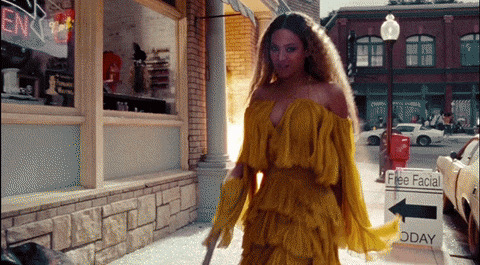 Hello all! I'm Adrian C. and you've probably seen me around in different parts of the forum and/or on Discord. Currently, I host Coldplay rankdowns here, but for a while I've been wanting to a host a personal rankdown of some sort. But I couldn't decide if I wanted there to be a theme, or if I just wanted it to be a random collection of songs. After much thought, I've decided that every personal rankdown I host will have some sort of theme and to start it off, I thought it'd be a great idea to highlight the women in pop music! So I've compiled 50 of my favorite songs from 50 different women (only one song per artist) and I thought it'd be fun to make a rankdown out of it!
Most of these songs were hits, although there are some underrated album tracks included. A handful are on the older side, while there are also some that are a little newer. There are upbeat jams mixed in with gorgeous ballads. Most of these are pop songs, although there are a few country songs as well. A few of these are cover versions that I think were beautifully done. But one thing they all have in common is that they are among some of my favorite songs ever. So I think there's a lot here to love and hopefully others feel the same. I'd love for this to go well so I can come back with different themes for future personal rankdowns! So with that, here are the 50 songs I've selected.
The List:
Adele - Set Fire To The Rain
Aretha Franklin - Respect
Avril Lavigne - I'm With You
Betty Who - All Of You
Beyoncé - Partition
Brandi Carlile - The Joke
Carly Rae Jepsen - EMOTION
Carrie Underwood - Church Bells
Céline Dion - It's All Coming Back To Me Now
Christina Aguilera - Fighter
Demi Lovato - Heart Attack
Diana Ross - Ain't No Mountain High Enough
Dolly Parton - Jolene
Dua Lipa - Hotter Than Hell
Ellie Goulding - Figure 8
Hayley Kiyoko ft. Kehlani - What I Need
Hilary Duff - All About You
Janet Jackson - Black Cat
Joan Jett - Bad Reputation
JoJo - Save My Soul
Kacey Musgraves - Slow Burn
Kate Bush - This Woman's Work
Katy Perry - I Kissed A Girl
Kelly Clarkson - Miss Independent
Kesha - Take It Off
KT Tunstall - Black Horse and the Cherry Tree
Lady Gaga - Alejandro
Lana Del Rey - Born To Die
Leona Lewis - Run
Lily Allen - Take What You Take
Lorde - Tennis Court
Madonna - Hung Up
Mariah Carey - Honey
Miranda Lambert - Mama's Broken Heart
Natasha Bedingfield - Pocketful Of Sunshine
Nelly Furtado - Turn Off The Light
P!nk - Sober
Pat Benatar - Love Is A Battlefield
Reba McEntire - Fancy
Rihanna - Pon De Replay
Robyn - Show Me Love
Selena Gomez - Me & The Rhythm
Shakira - Whenever, Wherever
Shania Twain - Forever and for Always
Sia - Move Your Body
Sinéad O'Connor - Nothing Compares 2 U
Taylor Swift - All Too Well
Tinashe - All Hands On Deck
Vanessa Carlton - A Thousand Miles
Whitney Houston - One Moment In Time
Spotify Playlist:
Instructions:
1. Rank each song from #1 to #50 based on your opinions (#1 is your favorite, #50 is your least favorite)
2. To submit, send your list to me via PM here (
Adrian C. 🍓
) OR those of you who know me on Discord can send it to me through there.
3.
Please
number your lists! This is not an issue in the smaller RDs I've done but 50 songs is a lot. Do not make my job harder by sending me an unnumbered list. If you do, I will likely not accept it until you number it.
4. Most importantly, have fun!

This is of course open to anyone! I'm only tagging the pop people here, but if you're not in the tag list, are interested, and would like to be tagged, just let me know and I'll add you! As of right now, I'm feeling an end of June due date. So this will be due
Tuesday, June 30 at 11:59 PM CST
. But I'm always open to extensions so we'll see where we are when we get to that point.
Preference Revealer
Line Numbering Tool