Post by Red on Aug 8, 2021 12:56:26 GMT -5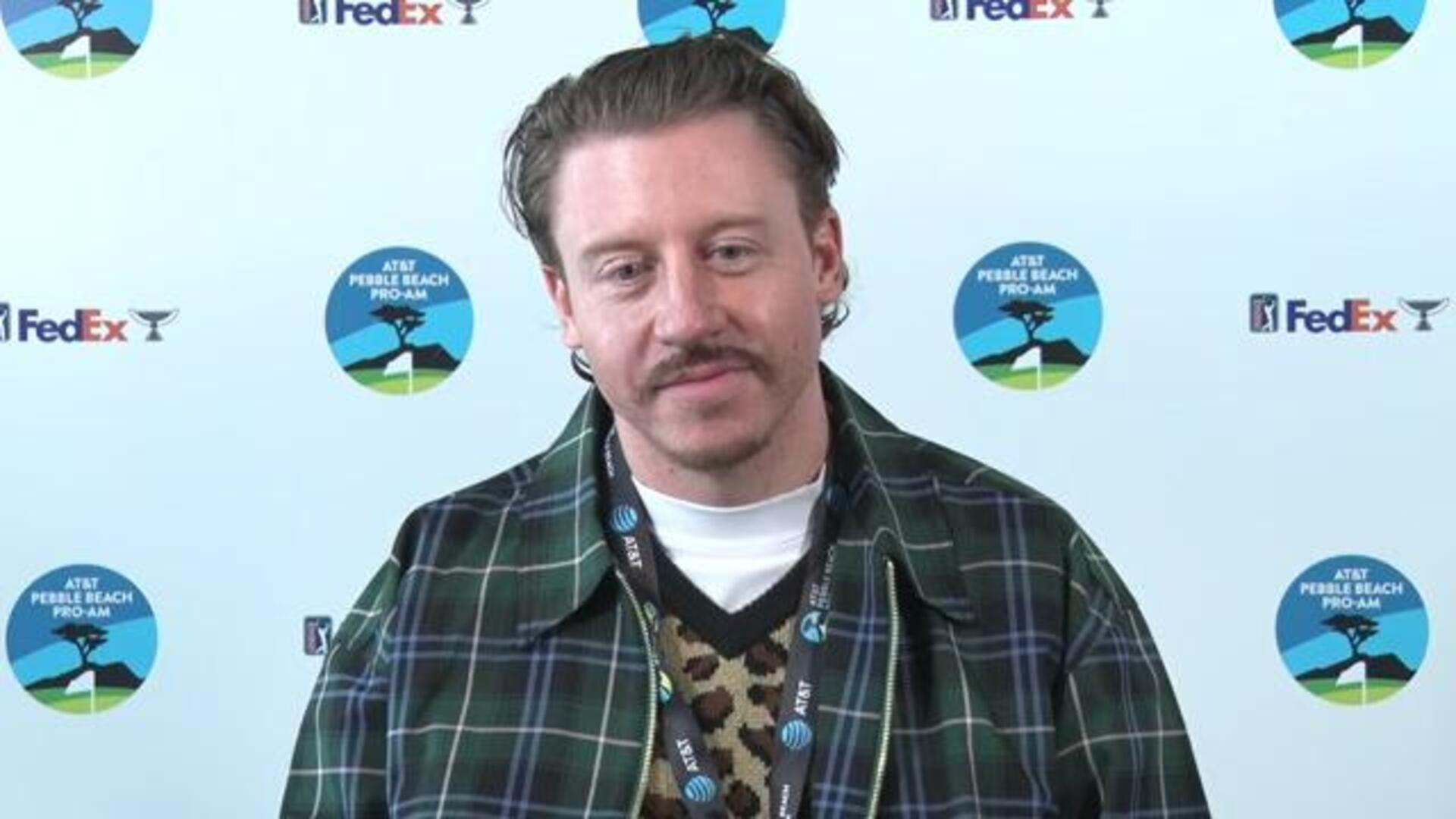 this man was once the biggest music star in America
A couple of things you should probably know:
- I would quote Jason Derulo here, but I would hate myself and everyone around me if I did, so I'll just say that,
if you choose to submit, you have to send your lists/rankings to me (

Red

) via PM.
Yep, it's just me this time. This could go well, but it could also be a total disaster.
This is the latest in a series of Hot 100 rankdown re-dos that I've been looking at completing for a while now.
This one, admittedly, took a while to get to, but I've enjoyed a nice break from rankdowns, and it's time to jump back in to the re-dos.
-
Please rank the songs from 1-100, 1 being your favorite and 100 your least favorite,
You can choose to send your ranking with or without numbers, as long as they are in order from best to worst.
-
Please, PLEASE try to rank songs according to your actual personal preference.
What's the fun in tanking songs for "strategy" really, anyway, especially if it doesn't reflect how you actually feel about the song? Just be true to yourself.
- In the 2002 Hot 100 rankdown, I "encouraged" people to send their lists/rankings with the songs formatted and typed as they were. This "encouragement" was lost in the shuffle, I guess, because I received quite a few submissions that did not follow the formatting, and it led to many,
many
mistakes. So, starting with the 2016 re-do, I made this change:
You are required to send your lists/rankings to me with the songs formatted and typed as they are below.
If you do not do so, I will ask you to re-submit. If you do not re-submit by the deadline, your ranking will not be counted. I am aware that this is harsh, but if you took part in the 2002 and 2014 rankdowns, you know
exactly
why I'm still doing this. I do not want to deal with the same hassle again.
- This rankdown does not currently have a set "final" deadline, but it will shortly.
I mean, most of you already know how these re-dos work, anyway, but this has to be here for the people who are jumping in for the first time, you know?
---
It's time to formally re-visit the first Hot 100 RD I remember doing. Hello again, 2013!
1 | Macklemore and Ryan Lewis f/ Wanz - Thrift Shop
2 | Robin Thicke f/ TI and Pharrell Williams - Blurred Lines
3 | Imagine Dragons - Radioactive
4 | Bauuer - Harlem Shake
5 | Macklemore and Ryan Lewis f/ Ray Dalton - Can't Hold Us
6 | Justin Timberlake - Mirrors
7 | Pink f/ Nate Ruess - Just Give Me a Reason
8 | Bruno Mars - When I Was Your Man
9 | Florida Georgia Line f/ Nelly - Cruise
10 | Katy Perry - Roar
11 | Bruno Mars - Locked Out of Heaven
12 | The Lumineers - Ho Hey
13 | Rihanna f/ Mikky Ekko - Stay
14 | Daft Punk f/ Pharrell Williams - Get Lucky
15 | Lorde - Royals
16 | Taylor Swift - I Knew You Were Trouble
17 | Miley Cyrus - We Can't Stop
18 | Miley Cyrus - Wrecking Ball
19 | Avicii - Wake Me Up
20 | Justin Timberlake f/ Jay-Z - Suit & Tie
21 | Anna Kendrick - Cups (When I'm Gone)
22 | Jay-Z f/ Justin Timberlake - Holy Grail
23 | will i am f/ Britney Spears - Scream & Shout
24 | Zedd f/ Foxes - Clarity
25 | AWOLNATION - Sail
26 | Swedish House Mafia f/ John Martin - Don't You Worry Child
27 | Rihanna - Diamonds
28 | Icona Pop f/ Charli XCX - I Love It
29 | Capital Cities - Safe and Sound
30 | Bruno Mars - Treasure
31 | Ariana Grande f/ Mac Miller - The Way
32 | Drake - Started From The Bottom
33 | Selena Gomez - Come and Get It
34 | Drake f/ Majid Jordan - Hold On, We're Going Home
35 | Maroon 5 - Daylight
36 | Pitbull f/ Christina Aguilera - Feel This Moment
37 | Lady Gaga - Applause
38 | Maroon 5 - One More Night
39 | Lil Wayne f/ Drake and Future - Love Me
40 | Fall Out Boy - My Songs Know What You Did in the Dark (Light 'Em Up)
41 | A$AP Rocky f/ 2 Chainz, Drake, and Kendrick Lamar - Fuckin' Problems
42 | Justin Bieber f/ Nicki Minaj - Beauty and a Beat
43 | Macklemore and Ryan Lewis f/ Mary Lambert - Same Love
44 | Calvin Harris f/ Florence Welch - Sweet Nothing
45 | Lana Del Rey vs Cedric Gervais - Summertime Sadness
46 | Phillip Phillips - Home
47 | Imagine Dragons - It's Time
48 | J Cole f/ Miguel - Power Trip
49 | Alicia Keys f/ Nicki Minaj - Girl on Fire
50 | Demi Lovato - Heart Attack
51 | Maroon 5 - Love Somebody
52 | Mumford & Sons - I Will Wait
53 | Pink - Try
54 | Darius Rucker - Wagon Wheel
55 | PSY - Gangnam Style
56 | Calvin Harris f/ Ellie Goulding - I Need Your Love
57 | Kesha - Die Young
58 | fun - Some Nights
59 | Wale f/ Rihanna and Tiara Thomas - Bad
60 | Blake Shelton f/ Pistol Annies - Boys 'Round Here
61 | Phillip Phillips - Gone, Gone, Gone
62 | Imagine Dragons - Demons
63 | OneRepublic - Counting Stars
64 | Flo Rida - I Cry
65 | Of Monsters and Men - Little Talks
66 | Jason Derulo - The Other Side
67 | Eminem - Berzerk
68 | Kelly Clarkson - Catch My Breath
69 | Luke Bryan - Crash My Party
70 | Rihanna - Pour It Up
71 | Taylor Swift - 22
72 | Hunter Hayes - I Want Crazy
73 | Ylvis - The Fox (What Does the Fox Say?)
74 | One Direction - Best Song Ever
75 | Ed Sheeran - The A Team
76 | fun - Carry On
77 | Tim McGraw f/ Keith Urban and Taylor Swift - Highway Don't Care
78 | Luke Bryan - That's My Kind of Night
79 | Kendrick Lamar - Swimming Pools (Drank)
80 | Blake Shelton - Sure Be Cool If You Did
81 | Mariah Carey f/ Miguel - #beautiful
82 | Olly Murs f/ Flo Rida - Troublemaker
83 | Ciara - Body Party
84 | Miguel - Adorn
85 | The Script f/ will i am - Hall of Fame
86 | Ne-Yo - Let Me Love You
87 | Rocko f/ Future and Rick Ross - UOENO
88 | Emeli Sandé - Next to Me
89 | Miranda Lambert - Mama's Broken Heart
90 | Thomas Rhett - It Goes Like This
91 | Ace Hood f/ Future and Rick Ross - Bugatti
92 | Hunter Hayes - Wanted
93 | Lady A - Downtown
94 | Florida Georgia Line - Get Your Shine On
95 | will i am f/ Justin Bieber - #thatPOWER
96 | Sara Bareilles - Brave
97 | Passenger - Let Her Go
98 | Randy Houser - Runnin' Outta Moonlight
99 | 2 Chainz - I'm Different
100 | Paramore - Still Into You
{No Numbers List}Macklemore and Ryan Lewis f/ Wanz - Thrift Shop
Robin Thicke f/ TI and Pharrell Williams - Blurred Lines
Imagine Dragons - Radioactive
Bauuer - Harlem Shake
Macklemore and Ryan Lewis f/ Ray Dalton - Can't Hold Us
Justin Timberlake - Mirrors
Pink f/ Nate Ruess - Just Give Me a Reason
Bruno Mars - When I Was Your Man
Florida Georgia Line f/ Nelly - Cruise
Katy Perry - Roar
Bruno Mars - Locked Out of Heaven
The Lumineers - Ho Hey
Rihanna f/ Mikky Ekko - Stay
Daft Punk f/ Pharrell Williams - Get Lucky
Lorde - Royals
Taylor Swift - I Knew You Were Trouble
Miley Cyrus - We Can't Stop
Miley Cyrus - Wrecking Ball
Avicii - Wake Me Up
Justin Timberlake f/ Jay-Z - Suit & Tie
Anna Kendrick - Cups (When I'm Gone)
Jay-Z f/ Justin Timberlake - Holy Grail
will i am f/ Britney Spears - Scream & Shout
Zedd f/ Foxes - Clarity
AWOLNATION - Sail
Swedish House Mafia f/ John Martin - Don't You Worry Child
Rihanna - Diamonds
Icona Pop f/ Charli XCX - I Love It
Capital Cities - Safe and Sound
Bruno Mars - Treasure
Ariana Grande f/ Mac Miller - The Way
Drake - Started From The Bottom
Selena Gomez - Come and Get It
Drake f/ Majid Jordan - Hold On, We're Going Home
Maroon 5 - Daylight
Pitbull f/ Christina Aguilera - Feel This Moment
Lady Gaga - Applause
Maroon 5 - One More Night
Lil Wayne f/ Drake and Future - Love Me
Fall Out Boy - My Songs Know What You Did in the Dark (Light 'Em Up)
A$AP Rocky f/ 2 Chains, Drake, and Kendrick Lamar - Fuckin' Problems
Justin Bieber f/ Nicki Minaj - Beauty and a Beat
Macklemore and Ryan Lewis f/ Mary Lambert - Same Love
Calvin Harris f/ Florence Welch - Sweet Nothing
Lana Del Rey vs Cedric Gervais - Summertime Sadness
Phillip Phillips - Home
Imagine Dragons - It's Time
J Cole f/ Miguel - Power Trip
Alicia Keys f/ Nicki Minaj - Girl on Fire
Demi Lovato - Heart Attack
Maroon 5 - Love Somebody
Mumford & Sons - I Will Wait
Pink - Try
Darius Rucker - Wagon Wheel
PSY - Gangnam Style
Calvin Harris f/ Ellie Goulding - I Need Your Love
Kesha - Die Young
fun - Some Nights
Wale f/ Rihanna and Tiara Thomas - Bad
Blake Shelton f/ Pistol Annies - Boys 'Round Here
Phillip Phillips - Gone, Gone, Gone
Imagine Dragons - Demons
OneRepublic - Counting Stars
Flo Rida - I Cry
Of Monsters and Men - Little Talks
Jason Derulo - The Other Side
Eminem - Berzerk
Kelly Clarkson - Catch My Breath
Luke Bryan - Crash My Party
Rihanna - Pour It Up
Taylor Swift - 22
Hunter Hayes - I Want Crazy
Ylvis - The Fox (What Does the Fox Say?)
One Direction - Best Song Ever
Ed Sheeran - The A Team
fun - Carry On
Tim McGraw f/ Keith Urban and Taylor Swift - Highway Don't Care
Luke Bryan - That's My Kind of Night
Kendrick Lamar - Swimming Pools (Drank)
Blake Shelton - Sure Be Cool If You Did
Mariah Carey f/ Miguel - #beautiful
Olly Murs f/ Flo Rida - Troublemaker
Ciara - Body Party
Miguel - Adorn
The Script f/ will i am - Hall of Fame
Ne-Yo - Let Me Love You
Rocko f/ Future and Rick Ross - UOENO
Emeli Sandé - Next to Me
Miranda Lambert - Mama's Broken Heart
Thomas Rhett - It Goes Like This
Ace Hood f/ Future and Rick Ross - Bugatti
Hunter Hayes - Wanted
Lady A - Downtown
Florida Georgia Line - Get Your Shine On
will i am f/ Justin Bieber - #thatPOWER
Sara Bareilles - Brave
Passenger - Let Her Go
Randy Houser - Runnin' Outta Moonlight
2 Chainz - I'm Different
Paramore - Still Into You
SUBMITTED
Red
Fire
singingrulebritannia
Willow Rinadoobee Breakfast
brmiddleton4
ramona wants sleep
DJDaveMick69
wrip
Trilogy
dremolus - solarpunk
willapted33
Clode
@matthewlam
naomi
filthy
(I swear, this will be updated soon)