Post by samo🦕 on Jun 2, 2022 14:32:12 GMT -5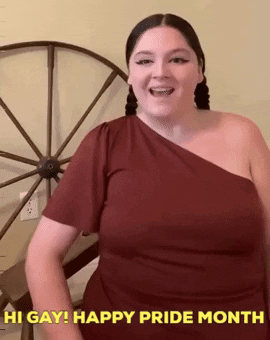 *copies the last tournament's opening post nearly word-for-word* [3]
(can **everyone** please read this all the way through, especially if you haven't participated in one of these tournaments before)
It's time for the return of Summertime Madness! With the approval of [everyone i didn't trash in the WTM closing post?], I'll be hosting Summertime Madness this year.
In STM, each person sends a list of songs they've recently been enjoying, and people will be chosen in a random order to have their top 4 songs picked for the tournament (this prevents people who submit early from having an advantage over those who barely make the deadline). Once the songs have all been revealed, each seed (list of songs) will be put up for ranking by anyone who wants to participate (you can still send a list, even if you didn't submit any songs - the more the merrier!). Once each seed has finished, the top songs will be used in a final rankdown to determine the winner of Summertime Madness 2022!
This is the second STM we've done in the rankdown format (and the seventh rankdown overall), but since some of you will be joining us for the first time, here are the instructions: (
if you're not totally familiar with the format, please read through all of the instructions before sending
)
1)
Pick
at least
4 songs (but ideally 8); these must be songs you've been enjoying between March and now, but they don't have to have been released in that time period. However, it's generally preferred that the songs are from the artist's most recent era if they weren't released in the last year or so, and most songs released prior to 2021 won't be counted.
2)
When you have your songs, please send them to me (
samo🦕
/@ samosaurus1)
in a PM, not in this thread
. Ensure you do this by the
17th June 2022
, as there's a lot to get through in this tournament. If you absolutely can't get your songs in by then, I'll need to know when you can
before the deadline
(keep in mind that you don't have to send songs to join in when ranking them).
3)
When you send your songs to me, place your songs in order from your favourite to least favourite, as each person will only have four songs in the tournament, with the songs outside your top 4 being alternates if someone else has the same song as you. If more than those initial songs are needed, I'll PM you, and you'll need to reply ASAP to ensure you have four songs when the tournament starts.
4)
As with previous years,
DO NOT
tell people what your songs are; this prevents tanking due to personal biases against certain people.
Now for some general rules that bear repeating each time these tournaments happen because some people never learn:
1)
There's no limit on the number of participants.
2)
During the ranking portion, you rank each song from #1 to #[however many people send songs], with #1 being your favourite.
3)
Do not use songs that have previously been submitted
; a complete list will be included in the spoilers at the bottom of the post below this, so please check them before sending anything.
4)
I already mentioned eligibility guidelines, but songs are preferred to have been released in the last year, and from the artist's most recent era. If you have any questions about specific songs, please PM me and I'll tell you whether they're eligible.
5)
When submitting, please mention
the artist, any featured artists and the song title
(for example, Megan Thee Stallion/Dua Lipa - "Sweetest Pie").
6)
Again,
PM me (

samo🦕

/@ samosaurus1) your songs. Do NOT post them in this thread
.
7)
Some songs aren't going to do as well; that's just fact. Don't have a meltdown over someone not liking your song(s).
8)
I usually don't have to exclude specific songs, but with the re-recordings of Taylor's albums coming over the next year or two, I need to clarify that the only tracks from each album that can be sent are previously unreleased songs; in
Red
's case, that means all of the (From The Vault) tracks, aside from All Too Well (10 Minute Version), since it's an extended version/remix of an old track, rather than an original track in its own right.
9)
Have fun! There might seem to be a lot of rules to follow, but the most important thing to remember is to not take this too seriously, and discover some great (and less-than-great) music.
Main tags (anyone who was tagged for/sent for recent tournaments):
One-time tags (every group from the tag list thread - this is the only time I'll tag everyone, but if you want to be tagged in other reminders just ask):