Post by dremolus - solarpunk on Jul 9, 2022 11:01:02 GMT -5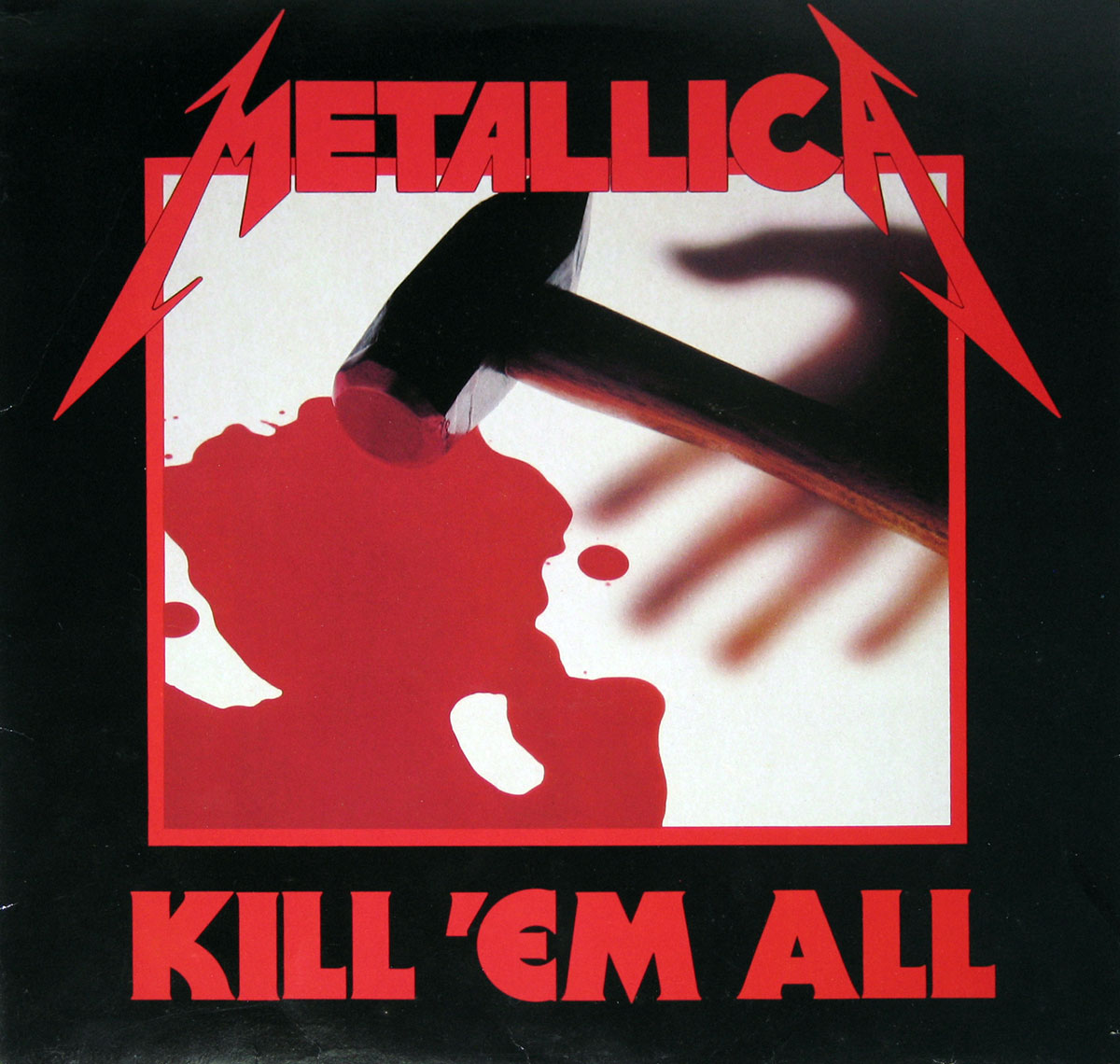 Aww hell yeah!
The highest grossing metal band of all time, one of the four fathers of thrash metal.
Now I won't be doing a whole RD series tackling all of Metallica's discography. I'm not so chaotic as to force people to listen to St. Anger or Lulu. We're only looking at the essential albums of Metallica, the ones fans and even non-fans hold in regard as some of the best albums in the entire metal genre.
Drummer Lars Ulrich put out an ad in a local LA newspaper looking for other musicians to start a band which is how he met guitarist and singer James Hetfield. Eventually they'd recruit bassist Ron McGovney and lead guitarist Dave Mustaine, and thus the first-line up of what we now know as Metallica was made.
They drew their sound from the the fast hardcore punk of bands like Discharge, as well being influenced by the influenced by the late 70's new wave of British heavy metal bands such Iron Maiden and Diamond Head. This sound came to be what we now call: thrash metal.
Of course, this is not the line-up that would end up recording on any Metallica album. Despite being a founding member, Dave was not liked by the band; mostly due to his volatile antics as a result of drug and alcohol abuse. After one too many incidents, Dave was fired and replaced by Kirk Hammett, who'd actually already been working with the band prior to Dave's departure. This wouldn't be the end of Dave in Metallica's story however but I'll save that for later and just say that after leaving Metallica, Dave cleaned up and eventually did make amends with both Lars and James.
He wasn't the only member to leave. After making a few demos with them - in, Ron McGovney also left the group albeit on more amicable terms as he wasn't really fond of the thrash direction the band was going for and has no regrets about leaving. He was replaced on bass with Cliff Burton. With the new quartet set in stone and after signing with promoter Jonathan "Jonny Z" Zazula's label, Megaforce Records, they went out and recorded their first album in 1983.
Humorously
, after being first trying out the name "Metal Up Your Ass" but being rejected as their label thought it wouldn't sell as much, they went with the now more iconic "Kill 'Em All".

This album marked the beginning of the legitimization of heavy metal's underground, bringing new complexity and depth to thrash metal. It wound up having substantial impact on the emerging scene and inspired numerous bands with its aggression and austere seriousness.
The album was released under the indie label, Megaforce Records - the same label they'd release Ride the Lightning under. This technically means that Kill 'Em All and Ride the Lightning are two of the biggest indie albums of all time!


Kill 'Em All ended up selling 17,000 copies in the US by the end of the year, and yet by 1999 would be certified Platinum 3x.

Tracklist:
Hit the Lights
The Four Horsemen
Motorbreath
Jump in the Fire
(Anesthesia)-Pulling Teeth
Whiplash
Phantom Lord
No Remorse
Seek & Destroy
Metal Miliitia