Post by thelegends on Oct 11, 2020 12:35:03 GMT -5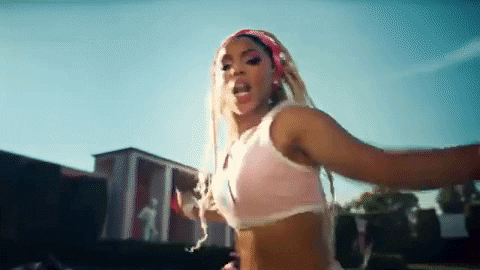 why? "WAP" isn't an explicit name in and of itself, and the song has 2 clean versions to choose from. It's not the first song to be explicit or talk ubiquitously about sex, either. This society has even let slide men talking about DRUGGING women to have sex in their songs. a song like "Blurred Lines" broke airplay records. There's a clear double standard.
the more you oppress sexuality in your kids, the worse decisions they are going to make down the line. obviously I'm not talking about children who CANNOT legally consent, but pretending that teens are "innocent and parents should be punched if they let them listen to explicit music" is a useless rhetoric. I'm talking kids that are 13 and over, who are allowed to sign up for TikTok, who should (and sometimes do) receive sex ed, and begin their journey to discover their sexualities/gender identities. Obviously a 6 year-old dancing to a suggestive song like "WAP" would be weird. no one's arguing that. I also haven't come across any videos of the sort.
what I mean by "patriarchy" being the reason for this is that I'm guessing when a minor does post a video with "WAP" in it, it is going to have adult men viewing and sexualizing them. in a perfect world, I don't think there would be any problem with teens dancing to whatever song they wanted to, but putting content online is a different thing.
Ah yes, Little Jimmy will be searching wet ass pussy on google after he has heard the song and will open a can of wormholes that he won't be able to close (getting exposed to pornography). If you think that that's ok, idk what to say. Also, I do believe that there will be more child porn in the future, partly as a result of WAP and WAP wannabes, it is unavoidable to the point where the age of consent will be lowered.
Also the irony of talking about male rappers talking about drugging women, when Cardi B talked about drugging men. Still f**k Tory Lanez for what he did to Megan.