Post by bboat11 on May 1, 2020 2:09:07 GMT -5
Monthly New Country Releases Rankdown Thread:

Hello everyone!!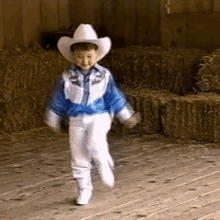 There have been a TON of amazing new country releases lately, and earlier this month I came up with an idea for me to try to keep up with those releases. I asked if anyone else would be interested in participating in a monthly New Country Releases rankdown, similar to
this rankdown that happens every month
hosted by
woods
and sometimes
DistrictTwelve
with songs that are likely to be hits on the Hot 100.
Enough people showed interest that we're gonna try it! So here it is! The New Country Releases Rankdown Thread!
April will be a guinea pig run to see if this idea is sustainable, but so far I'm hopeful! These rankdowns will have a nice mixture of songs, including new releases from format superstars that may end up being huge hits down the road, and new releases that are not likely to become hits. I'll also include new songs that might not even be sent to radio. When a big-name and/or Pulse Favorite artist drops an album, I will try to include a song from them as well. I will try to do a good job of representing new releases from legendary has-beens, current superstars, upcoming stars, and people who are operating just outside of the mainstream.
If anybody has any requests for a particular month, please feel free to let me know!! I cannot promise I will accommodate everything (I already had like 20 requests for this April rankdown, but was only able to accept like 5 of them because of space... Lol), but I will do my very best. I would prefer for each month to have around 15-20 songs, but there were so many releases in April that I felt like I had to increase to 25 in order to maintain a fair representation of what all was happening in the genre... Without further ado, here comes the April New Country Releases rankdown!
---
Final Results: